Does the Chinese Communist Party control Bitcoin, and if so, how?
First of all, a Chinese cryptocurrency mining operation doesn't have to be in China. With the flooding of Sichuan Province expected to worsen this week, the concentration of mining operations there have been threatened for months now.
Mining operations are being expanded in other countries like Iran, which tells you something right there. In the United States, recent reports indicate that mining operations on American soil are part of a CCP 'alliance'.

My understanding of the Chinese Communist Party is that it is fundamentally a Pirate-owned investment portfolio that sponsors politicians. This investment portfolio is like an octopus with tentacles in all directions. The "currency reset" seems to be connected to the CCP and worldwide cryptocurrency control. Here's why I think so:
A consistent trend in 2020, according to news.Bitcoin.com is that multiple mining operations like Marathon Group, Hut8, and Riot Blockchain are purchasing vast quantities of ASIC miners.
Large-scale institutional buyers" (read CCP Investment Portfolio) are partnering with mining machine manufacturers (read CCP owned manufacturers) to monopolize the mining rigs.

Bitmain is a major manufacturer of mining rigs in China.

One of the first Nasdaq-listed cryptocurrency mining companies, Marathon Patent Group focuses on building mining infrastructure to earn Bitcoins which have been hovering just below $20,000 each.

This recent headline:
"Marathon Purchases 10,000 Bitcoin Miners, Machines Will Max Out 100 Megawatt Montana Facility"
"Bitmain's Antminer sales director of North, Central, and South America (NCSA), Irene Gao says that the company envisions further cooperation with Marathon Patent Group.
"We are pleased to have provided Marathon with another 10,000 of Bitmain's latest generation of Antminer S-19j Pro mining hardware," Gao said on Wednesday. "This alliance [emphasis is mine] continues to be mutually beneficial, and we look forward to further collaborating with Marathon and helping them to maintain their leadership position in the Bitcoin mining industry," she added. 
Bitmain's Su Ke, sales director of EMEA CIS Region of Antminer, revealed the launch of the new S19j and S19j Pro mining rigs at the Mining and Investment Summit in November.
Marathon Holdings is said to have a very high debt to earnings ratio. The control that the CCP has over Bitcoin is related to it's control over the manufacturing, sale and financing of the mining rigs. "During the last few months, institutions have been eating up a great portion of the next-generation ASIC bitcoin miners, causing bitcoin miners to be concerned about mining rig shortages."

Follow the link about rig shortages to get the picture.
"On December 9, the Nasdaq-listed cryptocurrency mining company, Marathon Patent Group, announced the firm is purchasing 10,000 Antmittner S-19j Pro units from the Chinese mining manufacturer Bitmain."
"Marathon Patent Group, Inc. (NASDAQ:MARA) has partnered with Bitmain once again to purchase another 10,000 application-specific integrated circuit (ASIC) bitcoin miners. In addition to the recent purchase, Marathon has noted it is also expanding operations and is currently working with the energy producer Beowulf Energy.
 With the Bitcoin network's current difficulty at 19.16T and present market prices per unit, Marathon's Hardin facility with 3.56EH/s can ostensibly capture 14.5 BTC per day, using today's current estimates and figures for the average of 33,000+ 80TH/s machines." 
Marathon has been trying to capture the hashrate derived from the "West", according to reports. Who uses this term, "the West"?
Merrick Okamoto, Marathon's chairman and chief executive officer:
"We are pleased to have successfully completed the purchase of all ASIC Miners required to fully utilize our 100 MW data center in Hardin Montana" Okamoto said. We are now looking forward to our next phase of growth as we build out our second data center."
https://coinpedia.org/news/china-floods-2020-shaken-bitcoin-mining-farms-and-hash-rates/
Effects of China Floods 2020 on BitcoinMining:
The current ongoing monsoon season has created havoc within the province of Sichuan as the continuous outpour has led to a decline in the bitcoin hash rate. China contributes to over 50 percent of the world's bitcoin hash rate and major bitcoin mining is carried out in Sichuan.
According to MARK KOLAKOWSKI Updated Nov 14, 2019
The price of Bitcoin, the world's largest cryptocurrency, spiked by roughly 35% on October 25 after Chinese President Xi Jinping said that China should "seize the opportunity" to expand its use of blockchain technology. That single comment by the leader of the world's second-largest economy had a "sweeping impact" on Bitcoin trading, says Mati Greenspan, a senior analyst at trading and investment platform eToro, per Barron's1
Why does control of the hashrate matter? China is the undisputed leader in Bitcoin mining, with Chinese mining pools controlling over 65% of the hash rate.

The United States comes in at a distant second, with a little over 7% of the hash rate, but who actually controls the USA based mining operations is the question.
Miners in China benefit from very low energy prices from the Three Gorges Damn hydroelectric plant, among other CCP sponsored energy projects.
"This shows the importance of Bitcoin mining as a serious industry in China. This industry could not operate at such a scale without the blessing – tacit or official – of the CCP."
"There are concerns about one country controlling a majority portion of the Bitcoin hash rate. As only 51% of network power is required to carry out a 51% attack, if an individual or entity were able to compel China's miners to accept fraudulent blocks, double spending would be possible and the Bitcoin network would be compromised for the first time ever."

No one needs to be 'compelled' when the entire operation is a government monopoly.
What Is a 51% Attack?
A 51% attack is a hypothetical attack on a blockchain by a group of miners who control more than 50% of the network's mining hash rate or computing power.
The attackers would be able to prevent new transactions from gaining confirmations, allowing them to halt payments between some or all users. They would also be able to reverse transactions that were completed while they were in control of the network, meaning they could double-spend coins.
This centralization of mining power is something which Bitcoin advocates say can't happen with Bitcoin, or hasn't happened yet. It appears however, that this is precisely what is happening by monopolizing the manufacture and sale of mining rigs.
What Is Double-Spending?
Double-spending is a potential problem with digital currencies. If a massive network of pirate-owned computer power takes control to corrupt the blockchain, it can cause the same coins to be spent twice.

The next report published June10, 2020 indicates a possible crackdown on or extortion from miners who were laundering money from criminal activity. This report also debunks the notion that cryptocurrency cannot be confiscated by government.
China Freezes Bitcoin Miners' Bank Accounts
June 10, 2020 1:15 pm0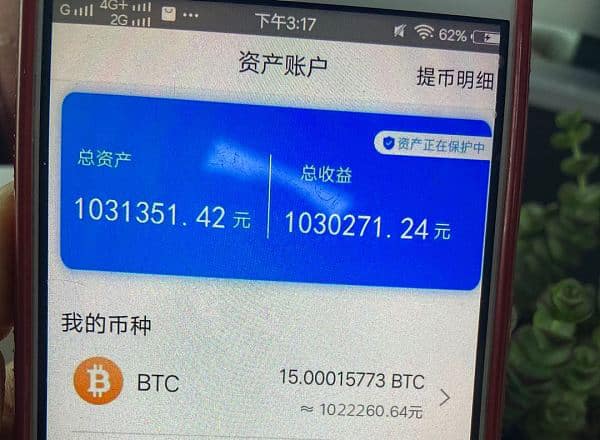 China has frozen the bank accounts of many bitcoin miners according to local media reports.
"Many miners and OTC merchants said that many miners' bank cards were frozen" says Jinse, a long established news aggregator in China.
They specifically cite an anonymous Sichuan miner whose ICBC card was frozen on the 4th of June.
The given reason for this shutting down of some industrial mining facilities in the province is that they use direct power supply rather than the CCP controlled power grid.
A miner was told that if they can "provide information to prove that it has nothing to do with black money, you can unfreeze."
"QBTC, a crypto exchange in China, is under investigation with withdrawals not processing currently.
Another report says "it is understood that there has been a large-scale freezing of OTC transactions on the out-of-the-counter trading platform of Huobi."
Some 4,000 bank accounts belonging to Localbitcoin like Over the Counter (OTC) traders have been frozen.
"Ms. N, a small retailer, used a Bank of China account to buy crypto on a mainstream platform a week ago. On the evening of the 6th, she suddenly found that her bank card was frozen," they say.
Other reports suggest mainstream platforms, like Huobi, are not affected themselves as they closely cooperate with authorities.
Nonetheless there has been a mass freezing of accounts belonging to traders and now even miners with many miners selling their bitcoin to OTC traders.
Reports that Biden will be able to get an agreement on cryptocurrency regulation are troubling to me. These reports refer to Biden as the "incoming president". All cryptocurrency news that I have read so far is anti-Trump.

Bitcoin is expected by some to reach a value of over $500,000 and replace gold as a value holder. I'm happy for those who've made big profits on Bitcoin, which you'll notice is always valued in dollar terms. The question is either when to get out, or how to prevent pirates from controlling it.